InM News

MUSTAFA K. MUJERI | Published: December 06, 2021 20:07:43
---
File photo used for representation purpose (Collected)
Unexpected challenges to the prospects of growth and the economy are quite common in Bangladesh; and the country is widely known as a land of natural and manmade disasters. At present, the coronavirus disease (Covid-19)–declared as a global pandemic in January 2020 by the WHO–has strained the humanitarian and socioeconomic system of the entire country. Furthermore, the havoc of the pandemic is still ongoing along with recurrent variation in intensity which has severely affected all aspects of life and economy across the country. The damages are unprecedented in the country's history threatening all dimensions of development outcomes. Since the virus has grown exponentially, the deadly and highly contagious disease has turned from a moderate to a strong category in Bangladesh within a period of three months. Further, as one of the most densely populated country in the world, Bangladesh's healthcare facilities have proved to be too limited to serve more than 165 million people of the country.
The sudden onset of the Covid-19 pandemic has brought about deep changes in the Bangladesh economy. During the initial periods, the rural economy displayed an extraordinary resilience to the effects of the pandemic, in sharp contrast to the experience of the country's urban economy. In reality, the performance of the rural and urban economy after the onset of the pandemic has progressed along two different lines-the rural economy flourishing at close to the normal vigour while the urban economy struggled to keep up.
Since most of the rural economic activities (including farming) remained relatively unaffected from the Covid-19 restrictions, farming and allied activities continued without much hindrances; thus allowing the rural economy to move forward. According to the BBS, GDP growth edged down to a 30-year-low of 3.51% in 2019-20 due to the Covid-19 fallout, while GDP growth has been estimated at 5.43 per cent in 2020-21. The growth in industrial production in 2019-20 dropped to 3.25 per cent and rose to 6.12 per cent in 2020-21 although the rate had been more than 12 per cent for the last couple of years. The manufacturing sector logged more than 14 per cent growth in the fiscal 2018-19 that slipped to 1.8 per cent in 2019-20. The growth turned around to 5.77 per cent in the last fiscal year. For the service sector, growth was 4.16 per cent in 2019-20 which slightly increased to 5.61 per cent in 2020-21. On the other hand, the growth rate in agriculture edged up in 2019-20 to 4.59 per cent which fell in 2020-21 to 3.45 per cent. In fact, the agriculture sector was able to retain a relatively healthy performance in the post-pandemic period mostly on the back of increased rural consumption, relatively stable weather conditions, little disruption in the supply chains, as well as increased government spending on rural support programmes and varied measures to strengthen agricultural and allied sectors in the rural areas.
Traditionally, the rural economy is the driver of the country's economic growth, given that around two-thirds of the population and 77 per cent of the workforce reside in the rural areas and the rural economy generates nearly half of the total income. Further, agriculture and allied sectors absorbed the labourers who lost their jobs and migrated to the rural areas due to the Covid-19 pandemic. However, things have now started to take a turn in recent months with the continuation of the pandemic. The sector's labour absorbing capacity seems to have been overstretched giving way to rising un- and underemployment in the rural areas as well as causing significant changes in the expenditure pattern of the rural households due to increased out-of-pocket expenses on precautionary measures and healthcare services. This has also been vastly compounded by the disruptions in remittances sent by migrant family members.
One important aspect of the continuing Covid-19 crisis is that even the rural informal economy (comprising of both small businesses and individual workers) has been encountering major disruptions and finds it extremely challenging to sustain survival in the face of the current pandemic. A range of workers, including salaried cottage, micro, small and medium enterprise (CMSME) workers, small/daily wage earners, home-based (including gig) workers, and migrant labourers are undergoing serious hardships.
In the rural areas, direct cash/food transfers under the government's safety net programmes typically and predominantly target the extreme-poor populations. Due to exclusion errors, informal workers are mostly left out. Further, an adverse income shock is distinct from their baseline wealth/asset scores often employed to determine enrolment into existing social protection programmes. In the absence of any coping mechanism to counter economic shocks, the migrant workers residing in big cities (like Dhaka and Chottogram) were left with no choice after the implementation of the lockdown but to rush back to their villages. In the face of limited access to savings and contingency funds, these households had mostly resorted to negative coping strategies, such as selling assets, borrowing from informal moneylenders, or engaging in child labour.
A major constraint in rolling out targeted assistance programmes for these rural informal workers has been the lack of information. While technology can be used to fill critical information gaps, one needs to be realistic in expectations regarding reliance on spatial data and mobile phones to gather geo-tagged data. Using digital technology to make mobile payments may not be as effective in places where access to such technologies is limited. The government had already adopted stimulus packages to provide support to the most economically vulnerable, including emergency funding/relief for businesses and individuals. But these packages were relatively modest and reflected the country's limited financial resources. However, they did include some form of relief to the needy, mostly in the form of rations and/or cash transfers. But although these economic support packages were probably well-designed, but these were not large enough to address the urgent challenges of all the informal workers.
However, recognising the contribution of the rural informal workers to the national economy, the government will have to work with what already exists along with working out new and better options. The key will be to devise mechanisms to extend the coverage of existing social protection programmes to all informal workers mainly to enable them to survive the immediate impact of the pandemic. Where existing registries or databases exist, quick assessments can be made on their relevance for the scale-up of social protection interventions. The government also needs to introduce reforms to stabilise the long-term impacts of the economic shocks on informal workers and find innovative and sustainable ways to identify and reach those who need assistance. Restoring disruptions in the food supply chain and strengthening market linkages for local producers can benefit these informal workers and ensure the provision of essential services and products.
While the steps taken to push rural recovery are essential, in order to reduce income disparity and regional inequity in the long run, localisation of industries and employment are critical. Apart from providing enhanced access to credit and support services to agriculture and CMSMEs, there is also a need to work on institutional factors and a robust governance framework for effective implementation of these programmes. A renewed focus on the use of technology in agriculture, promoting fintech, creating opportunities for self-employment and entrepreneurship, as well as building resilient value chains in both rural and urban markets will go a long way in making the economy disaster-resilient for the future.
In order to be comprehensive, the government's response strategy with regard to Covid-19 should be guided by three major objectives: minimise loss of human casualties; reduce the loss of livelihoods especially of the low income populations; and contain adverse growth and employment impact due to Covid-19 related measures. However, since there are complex trade-offs between these objectives, the key for the government would be to ensure a proper balancing among them to minimise the overall adverse impact of the pandemic.
While the official estimates of Covid-19 casualty cases are relatively low, the economic costs are already deep in Bangladesh. The country has rising levels of domestic and external debt and can attract a generally low level FDI. The economy is highly dependent on external sources of income, such as RMGs exports and remittance incomes. It has also experienced severe impacts on tourism, although not very important, but it is a rapidly rising source of foreign exchange earnings and job creation. For the global community, Bangladesh presents an excellent opportunity to extend the benefits of development and invest in supply chains and increased connectivity for goods and services with its rapid development. Further, ensuring rapid progress of the country is essential to consolidate its nascent democracy which is still susceptible to authoritarianism. Moreover, as the Covid-19 pandemic still continues to wreak havoc on public health and the socioeconomic developments in the country, the global community has an added responsibility to maintain its commitment to demonstrate the superiority of the emerging economic cooperation model in this new era of globalisation and technological advancement.
There is no doubt that the pandemic has pushed the rural economy further towards a massive technology upgradation phase with e-commerce channels developing, low ticket electronic items becoming essential commodities, and mobile phones becoming household necessities for education and other purposes. However, the long term compulsion for Bangladesh would be to adopt an integrated disaster and development paradigm, particularly with respect to its ongoing development process. The current paradigm needs to evolve and integrate practical ways to deal with such future crisis for the sake of survivability and sustainability. The experience of Covid-19 has no doubt contributed to some progress in the policy environment; but the reality is that such progress in policy making can only be effective only if the capacity to respond to the complex intersections of economic, social, environmental and other impacts especially on the most vulnerable population increases commensurately.
Dr. Mustafa K. Mujeri is Executive Director, Institute for Inclusive Finance and Development (InM).
mujeri48@gmail.com
Mustafa K. Mujeri | Published: November 25, 2021 21:45:16 | Updated: December 02, 2021 20:34:10
---
Bangladesh Bank, the central bank of Bangladesh. —FE Photo
In Bangladesh-like in other countries across the world-the monetary policy objectives including the instruments and operating mechanism for achieving these objectives have undergone significant changes since the 1990s. Although maintenance of price stability (inflation) and promotion of economic growth have long been considered as the dominant objectives of the monetary policy of Bangladesh Bank (BB), successive financial crisis in the global economy (e.g. 1997 Asian financial crisis, 2007-2008 global financial crisis, 2009 sovereign Euro-zone debt crisis, and other events) have vastly altered the traditional approach to monetary policy in Bangladesh. The change has been towards maintaining the broader objective of financial stability rather than the single-minded pursuit of price stability.
In fact, the broader mandate of the central banks across the world has expanded the single objective of price stability to triple objectives of price stability, financial stability and sovereign debt sustainability giving rise to the new 'trilemma' along with many issues underlying the trilemma such as nature of complementarities and conflicts among the objectives, their impact on growth, degree of responsibility of the central banks in terms of achieving each of these objectives, degrees of freedom and capacity of the central banks to handle these additional responsibilities, and above all, the impact of the expanded mandate on effectiveness and autonomy of the central banks.
For Bangladesh Bank, the objectives of monetary policy have evolved around the concerns of maintaining price stability and ensuring adequate flow of credit to the productive sectors of the economy. Monetary stability cannot be ensured without stabilising the purchasing power of the currency (Taka). The credit system helps promote economic growth which in turn strengthens monetary stability. Hence, maintaining inflation at a low level and stabilisation of output around its potential level remain the typical objectives of monetary policy in most countries. The Bangladesh Bank also endeavours to maintain a cautious balance between economic growth and price stability.
However, recent global financial crisis shows that low levels of inflation and high growth do not necessarily guarantee financial stability. This has favoured the argument for making financial stability an explicit objective of monetary policy in addition to price stability and economic growth. As such, monetary policy in Bangladesh has broadened its focus to achieve the triple objectives of price stability, economic growth and financial stability since price and financial stability are important in sustaining high economic growth, which is the ultimate objective of public policy. Accordingly, the monetary policy framework has evolved in response to and in consequence of financial developments and shifts in the underlying transmission mechanism of monetary flows.
For BB, the challenge is to achieve its objectives indirectly using instruments under its control. One must also remember that the structure of monetary policy undergoes changes over time along with developments in the financial markets and institutions and the degree of global integration. In fact, the monetary policy framework in Bangladesh has undergone significant changes especially in recent years. Until the mid-1990s, the broad money (M2) was used as an intermediate target for monetary policy which became increasingly inadequate afterwards due to developments emanating from economic and financial sector reforms which significantly deepened the financial sector. This has improved the effectiveness of monetary policy transmission through indirect instruments such as interest rates.
Further, with the opening up of the Bangladesh economy, increased liquidity from capital inflows has raised the ratio of foreign assets to reserve money (RM) which has rendered the control of monetary variables more difficult. The transmission mechanism of monetary policy also underwent changes with interest rate and the exchange rate gaining importance vis-à-vis other variables. Consequent upon these financial innovations, the stability of the demand function for money has also come under question. Recognising the challenges posed by financial liberalisation and the growing complexities of monetary management, BB has also adjusted its approach with greater emphasis on rate channels for formulation of monetary policy. This has made the monetary policy operation more broad-based along with greater flexibility in the conduct of monetary policy.
The key challenge for BB, however, is to ensure the effective implementation of the monetary policy using a supporting operating procedure. The operating procedure is the daily management of monetary conditions consistent with the overall objectives of the monetary policy. It involves, for instance, defining the operational target, setting a policy rate which could influence the operational target, setting a bandwidth for short-term market interest rates, conducting liquidity adjustment operations to keep the operational target interest rate stable within the band, and signaling of policy intentions. As with the monetary policy framework, the operating procedure has also been following an evolving process in the country. For example, application of cash reserve ratio (CRR) on bank liabilities and open market operations (OMOs) have traditionally been the instruments of monetary policy. But, with the introduction of changes, overnight management of general liquidity at desired interest rate through overnight fixed repo (i.e., the central bank's liquidity injection rate) and the reverse repo rates (i.e., the central bank's liquidity absorption rate) to provide necessary guidance to the market interest rates has emerged as the most active instrument of monetary policy.
One must also recognise that the above monetary policy procedure has limitations as well. With the lack of a single policy rate, the operating policy rate alternates between repo and reverse repo rates depending on the prevailing liquidity condition. Bangladesh Bank is continuously working with required modifications in the framework in order to make it more relevant and effective.
It is true that the new operating framework presupposes the dominance of the interest rate channel of monetary transmission, which becomes more effective under a deficit liquidity condition. The new framework helps to maintain the overall liquidity under the deficit mode. As a result, the transmission of monetary policy in terms of movement in call money rate has shown improvements. Money market interest rates are now better aligned. However, the transmission of monetary policy changes to the credit market is complex and takes place through the cost channel. Banks respond to policy changes by altering deposit rates depending on liquidity conditions and credit demand. As the cost of deposits rises with money market rates, lending rates respond to policy rate changes with a time lag.
The monetary policy formulation process of BB has traditionally been an in-house exercise, with only the end-product of its actions made public. But, over time the process has changed; it has become more consultative and participatory along with an external orientation. The process leading to monetary policy actions entails a wide range of inputs mostly involving the in-house expertise of trained experts. Pre-policy consultations with external experts and representatives of financial institutions, business and trade associations, and other stakeholders are also arranged regularly to ascertain their assessment of the economic situation and monetary policy recommendations.
For an upper middle income Bangladesh, the price stability challenge is complex and requires a careful review of what should be the realistic short-run inflation, how low it should be, and how it is calibrated through potential inflation-growth trade-off. It is also important to trace the multiple causes of inflation, and the policy instruments that are traditionally applied to contain inflation. In Bangladesh, available evidence shows that the volatility in inflation comes from factors affecting both non-food inflation and food inflation. There are various factors behind food price fluctuations; for example, supply disruptions due to floods and other natural disasters, price distortions by market intermediaries, and rise in food import prices, among others.
Clearly, controlling inflation in Bangladesh requires other interventions to complement the monetary instruments. Long-term public investments and other measures would be needed to address structural factors and food price volatility. It may be noted that, over the last two decades, the rate of inflation in Bangladesh has fluctuated, and the level of fluctuation was much higher in the 1990s than in the 2000s. Thus, volatility of inflation has not been a major concern during the past two decades in Bangladesh.
Moreover, monetary policy seems to have limited power to control inflation in Bangladesh. The instruments at the disposal of BB are often not effective to respond to inflationary tendencies. The Bank rate (the policy rate) has been held nearly unchanged (BB uses the repo rate as a proxy policy rate); instead, it addresses price stability largely through the credit/deposit channel, often by maintaining a closely monitored relationship between broad money (M2) and reserve money (RM). The use of control over money aggregates (credit channel) provides a pseudo control over the credit flow to the private sector. The credit channel, however, has its limitations, and may miss the inflation target. On the other hand, the policy rate channel cannot be made effective since the transmission mechanisms are very weak, and financial infrastructure is underdeveloped.
Overall, the transition of the monetary policy framework in Bangladesh has been dominated by the continuously broadening and deepening of financial markets, increasing integration of the economy with the global economy and the resulting changes in the transmission of monetary policy. The pertinent question, however, is how the transition has impacted growth performance and inflation in the economy. It is true that growth of real GDP, on average, has rapidly increased over time and has become less volatile. Moreover, inflation has remained under control during the last decade. However, it appears that inflationary situation has somewhat deteriorated in recent years which has followed the global financial crisis. It is true that managing inflation while an economy is recovering from a downturn is much more complex than under normal conditions because of various uncertainties and trade-offs.
One must also remember that the evolution of monetary policy is influenced not only by the changing monetary and banking performance, but also by the developments in the financial markets and macroeconomic outcomes. Adverse developments like the recent Covid-19 pandemic have created global economic turmoil which has put the prevailing monetary theory and policies to test. The crisis has also changed the perception as to how BB should go about achieving its macroeconomic stabilisation objectives.
It has now become clear that the mandate of monetary policy should cover macro-financial stability and not just price stability. This has drawn attention to the impracticability of Tinbergen's rule of assigning one instrument for one objective. In practice, interest rate changes affect financial stability. Similarly, macro prudential tools impact credit growth and hence monetary transmission. Therefore, recognition of the interaction between interest rate and macro prudential tools becomes critical to the appropriate design of monetary policy. This underscores the importance of close monitoring and analysis of financial sector developments so that possible risks can be better integrated into the formulation and implementation of monetary policy. Further, the monetary policy should not aim solely towards fine-tuning of short-term objectives such as short-term demand management which may contribute to building up of medium and longer term risks.
The issue of operational flexibility of BB in the conduct of monetary policy and regulation of the financial system is also of paramount importance. In this regard, required changes in the Bangladesh Bank Act should be considered to accord greater operational flexibility to BB in the conduct of monetary policy. No doubt, the operational autonomy to the central bank and its relationship with the Ministry of Finance are vexed issues not only in Bangladesh but elsewhere as well. But the issues need to be resolved keeping Bangladesh's own economic perspectives in view.
Further, the objectives, instruments and mechanism of operation of monetary policy operations in Bangladesh are undergoing rapid changes as the structure of the economy is experiencing deep transformation. The aim for BB would be to set an example among the central banks in developing countries through constantly innovating the structure, techniques and transmission of monetary policy to serve the triple objectives of inclusive growth with reasonable inflation and financial stability. No doubt, monetary policy formulation and implementation involve continuously evolving techniques both in response to and as a consequence of changes in the financial system and the real economy. In the process, monetary policy needs to be increasingly transparent along with greater involvement of all stakeholders for ensuring better policy outcomes.
Dr. Mustafa K. Mujeri is Executive Director, Institute for Inclusive Finance and Development (InM).
Musta

fa K Mujeri | November 18, 2021 00:00:00
---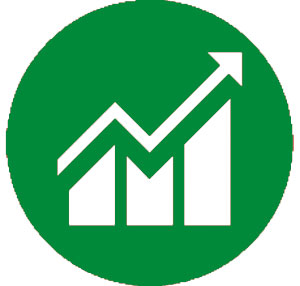 Over the last few years, especially since the adoption of the sustainable development and 'leaving no one behind' agenda in 2015, equality and inclusion have emerged as the major themes in global development. The need for 'inclusive development' has been articulated forcefully in different forums along with heightened concerns about the unsustainability of high and rising inequalities. Studies on inequality such as Piketty's (2014) 'Capital in the Twenty-First Century' focuses on wealth/GDP ratios, and Wilkinson and Pickett's (2010) 'The Spirit Level: Why Equality is Better for Everyone' emphasises the negative consequences of inequalities, all of which stress the need for inclusive institutions for sustainable socioeconomic transformations.
Since the 1990s, growing evidence on the relationship that reducing inequalities and growth may not be con?icting objectives prompted a debate and research on 'pro-poor' or 'broad-based' growth. While there is consensus that growth is pro-poor if it reduces poverty, alternative de?nitions have also emerged–such as focus on the rate of income growth of the poor without necessarily bringing about a change in income inequality; or alternatively, growth is pro-poor if inequality falls or if the income share of the poorest rises. Overall, the perception of inclusive growth is the most recent conceptual innovation that looks at the interrelationship between economic growth and various aspects of distribution.
Although the perceptions vary, inclusive growth deals with policies that allow people from different groups such as gender, ethnicity, religion and across sectors -agriculture, industry, services–to contribute to, and bene?t from economic growth. In the literature, several specific conditions of inclusive growth in low-income countries are also highlighted, given the importance of asset inequality and the limited fiscal capacity of these countries. The policy emphasis is directed to business environment and boosting productivity in labour-intensive production; along with the primary role of the private sector in production and the state's role in redistribution.
The differing de?nitions of inclusive growth primarily highlight the differences between outcome measures of well-being (e.g. income, human development), and those that focus directly on access to economic opportunities (employment, asset ownership). This brings into the forefront policies and institutions that directly impact how wealth is generated and takes the issues beyond the redistribution and safety nets agenda. The conceptualisation of inclusive growth that focuses on access to or participation in markets and economic opportunities can support the explicit consideration of governance and social inclusion into the analysis of growth. The emphasis on the importance of institutions has brought into focus various measures of governance on voice and accountability, political stability, government effectiveness, quality of regulation, rule of law, corruption, and so on.
Regarding the type of institutions relevant for inclusive growth, it is argued that there are links between inclusive institutions and (inclusive) growth. The hypothesis is that inclusive political and economic institutions -e.g. property rights that create a level playing ?eld and encourage investment, and an 'inclusive market economy'-enable countries to grow, while concentration of power and opportunity in the hands of a few is more likely to lead to failure. There is evidence that inclusive political institutions are associated with more equality of outcomes. Power sharing in the political process is likely to impact distribution of income and opportunities with employment opportunities remaining at the centre of inclusive growth. Similarly, governance -notably the expansion of voice -is important in creating mutually beneficial and reinforcing public expenditure and economic growth relationships.
In effect, the conceptualisation of inclusive growth helps the policy makers to move to the issues of whether and how the poor participate in and contribute to growth and the institutions -formal and informal -that can enhance their participation. Thus, the inclusive growth agenda highlights the need for an inter-disciplinary perspective on growth. This makes it relevant to incorporate the 'non-economic'factors into the growth analysis and extends the focus on identifying the type of institutions that can promote both growth and more equal distribution at the same time. In the traditional poverty literature, less attention is usually paid to understanding the institutions that promote or hinder the participation of the poor and disadvantaged in, or sharing of, the bene?ts of growth. For example, little is known about the institutions that can articulate the voices of the poor, particularly the more marginalised groups in society and the type of alliances that can create inclusive growth patterns in specific contexts.
In the ultimate analysis, inequality reflects political choices. As Piketty (2014: 20) identifies the danger of economic determinism and stresses that the 'history of the distribution of wealth has always been deeply political, and it cannot be reduced to purely economic mechanisms'. This requires a better understanding of the institutions that mediate political preferences and outcomes for the poor. In many developed countries, the route has been the sustainable redistributive mechanisms including through social insurance and tax-funded bene?ts. In the developing countries, the experience with cash transfers shows growing interest in and commitment to redistribution, and how this can promote productivity as well. But, particularly where the state's ?nancial capacity to redistribute is limited, broader institutions, at national and international level, such as tax regimes, competition authorities, consumer organisations, and trade negotiations and institutions, impact growth at least as much as growth, whether it is inclusive and whether it can be sustained.
Dr Mustafa K. Mujeri is Executive Director, Institute for Inclusive Finance and Development (InM)
mujeri48@gmail.com
For the WCAD Programme participants, InM organised a workshop on 'Professional Development' during 17-18 November 2021. A total of 26 Senior Professionals from 10 WCAD partner MFIs attended the Programme. The main objective of the workshop was to discuss the emerging issues that the partners were facing in implementing the WCAD Programme at the field level along with potential solutions to overcome the challenges and ensure smooth implementation of the Programme. In the workshop, the participants from different partners openly shared their experiences at the field level in implementing the WCAD Programme including the adopted client selection strategy, client awareness measures, required technical support for programme implementation, monitoring and evaluation mechanism of the programme, research and impact evaluation, and the comprehensive reporting system adopted under the Programme. The Workshop provided a fruitful forum for interaction and mutual exchange of implementation experiences of the WCAD Programme, learn from each other, and adopt a comprehensive approach in implementing the Programme. The concerned professionals from InM and Water.org also attended the workshop.
Mustafa K. Mujeri | November 10, 2021 00:00:00
---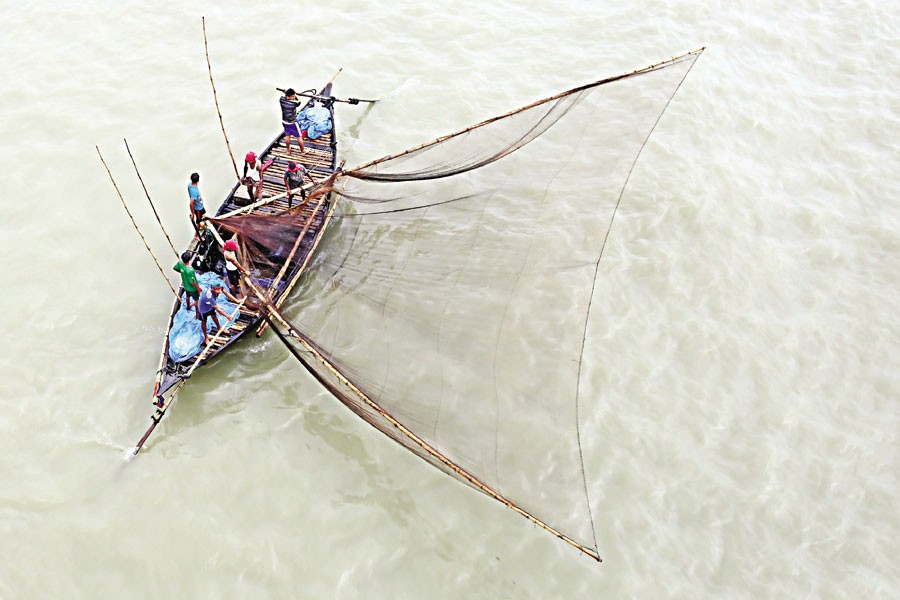 Fishermen are fishing in a river: Fishing provides the lifeline for a large number of people in riverine Bangladesh — FE Photo
Since independence, Bangladesh has made remarkable progress in raising economic growth and reducing poverty, with resultant overall socioeconomic advances. Now the nation stands at a crossroads, facing the challenges of graduation from its least-developed-country status.
An in-depth analysis of the economic progress so far made shows that the rate of GDP growth increased from 3.77 per cent during 1961-1970 (pre-independence period) to 3.99 per cent during 1976-1980 and then decreased to 3.62 per cent during 1986-1990, but the following three decades witnessed the average GDP growth rising by about one-percentage point in each decade. The annual GDP per-capita growth, which had been only around one per cent till the 1990s, accelerated later on and exceeded 6.0 per cent in recent years.
Bangladesh's GDP per capita had increased more than threefold in absolute terms from about Tk 18,000 to nearly Tk 54,500 (at constant 2006 prices) over the same period. Based on the international poverty line of $1.9 per person per day, Bangladesh had reduced the poverty incidence from 44.2 per cent in 1991 to 14.8 per cent in 2016. Besides, life expectancy, literacy rates, per-capita food production, and other social indicators have improved significantly.
The progress was underpinned by rapid economic growth-GDP growth being 8.15 per cent in FY2019 although it declined to 5.24 per cent in FY2020 due to the impact of Covid-19 pandemic.
Sustained rapid growth enabled Bangladesh to reach the lower-middle-income-country status in 2015 as per the World Bank classification. No doubt, the upgradation of Bangladesh's development status to a 'lower- middle-income country' (LMIC) is a remarkable milestone in the country's economic achievement. In 2018, Bangladesh also fulfilled all three eligibility criteria for graduation from the UN's least-developed countries (LDCs) list for the first time and is on track for graduation in 2024.To achieve its growth aspiration of becoming an upper-middle income country (UMIC) by 2031 and a high income country by 2041, Bangladesh has adopted the 'Vision 2041' along with longer-term development plans.
However, it is also important to realise that, as the middle-income countries (MICs) are grouped in terms of income alone, the classification reflects a very broad and heterogeneous category. Furthermore, the division between lower-middle-and upper-middle- income countries is somewhat artificial, as the divisions contain countries that are at different stages of development. Moreover, since the progression of the MICs is not linear, the graduation from low-income to middle-income status can be misleading as well. It does not come, for example, with any significant increase in human development and decline in poverty and inequality. However, as a category of convenience, MICs help identify certain development issues, such as the 'middle-income trap' and development challenges of attaining the high-income-country status in order to adopt policy agenda towards a concrete future objective in a country like Bangladesh.
Five decades of Bangladesh's development: future implications: For identifying the key implications for the future journey towards an upper-middle-income (UMI) Bangladesh, its past development experience can serve as the reference point for identifying future challenges and policy options. After independence in 1971, Bangladesh was one of the poorest countries in the world, with a war-ravaged economy. Its economic prospects were regarded so unpromising that it was regarded as a 'test case for development'. However, within a period of just 45 years, the country advanced to the ranks of an LMIC and achieved a per-capita gross national income (GNI) of $2,010 in 2020 which was $120 in 1972.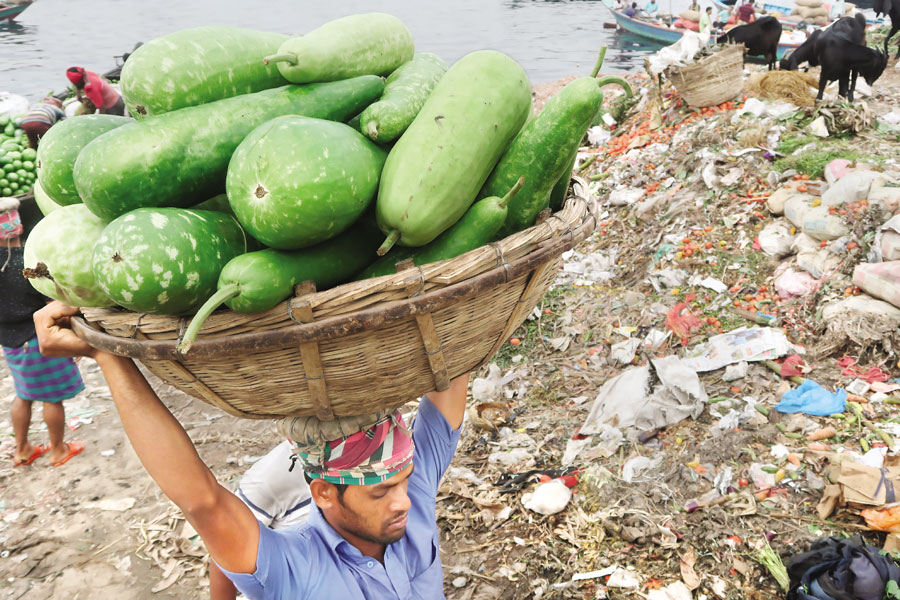 A vendor is carrying vegetables for sale in a market — FE Photo
Bangladesh's recent development and the rapid progress in many economic indicators achieved within a short span of time are widely treated as a unique model of success on many counts. In particular, the progress in social sectors has been noteworthy with several indicators showing one of the fastest improvements in the history of development.
The long-term average growth rate has accelerated consistently in Bangladesh, and despite significant variations around the long-term average, the growth rate has never reversed for a prolonged period in recent years. Despite these positive gains, it is important to be aware of several development challenges that Bangladesh faces at present or is likely to face in the coming years in its development journey towards becoming an UMIC by 2031.
Economic and financial vulnerability: As an MIC, Bangladesh is likely to face increased vulnerability to economic and financial openness. The MICs which expose themselves to global flows of goods and capital without proper safeguards run the risk of being affected more by global crises. The challenge of financial vulnerability is also likely to be more severe for the MICs which have liberalised their financial markets in order to gain easier access to capital. Capital mobility allows countries with limited savings to attract financing for productive investment. To address complex development challenges, many MICs expedite reforms to modernise their financial sector and increase integration to the global financial markets, as well as adopt a more open and liberal capital- account regime.
For avoiding financial vulnerability, Bangladesh needs reforms, including implementation of a strong and coordinated medium-term macroeconomic framework, so as to reduce the risks to financial and macroeconomic stability. The important issues are a lack of flexibility in the exchange rate, high debt-equity ratio, limited regional cooperation for volatility control, and weak institutional frameworks to deepen local currency markets.
In addition, vulnerability may also emanate from the very economic integration which contributes to increased competitiveness. Rapid integration of the Bangladesh economy with the global market can have adverse effects when domestic industries are not sufficiently competitive and when there is an unplanned transfer from agricultural to industrial production. In the former case, domestic industries unable to keep up with global production fall behind, exposing the economy to volatile global commodity markets. In the latter case, a slow transfer of labour into industrial production increases unemployment and results in low wages of labour.
On the other hand, recovery in the face of a global financial crisis is facilitated by the capacity to attract large capital inflows, which allows reviving growth before undertaking restrictive monetary and fiscal policies. Furthermore, financial deregulation needs to be a long and gradual process especially in the context of large external account surpluses. There should also be monetary and fiscal policies to overcome weak economic fundamentals and the self-fulfilling nature of the crisis.
The financial-sector reforms need to focus on quickly normalising the financial system through restructuring and rebuilding a financial safety net to prevent future crises. Further, Bangladesh needs to ensure that all banks (and also the non-bank financial institutions or NBFIs) are strong and healthy. It also needs to manage the pace of further liberalisation of the financial markets and to balance it against the risk of interconnectivity of domestic financial markets with global financial flows.
The country also needs to implement a consistent macroeconomic policy framework with multiple instruments, including the traditional market-based interest rate instrument and administrative measures, such as statutory reserves requirement, for absorbing the excess liquidity generated by capital inflows.
Moving beyond 'middle-income trap': One major challenge to growth and competitiveness for an UMI Bangladesh is industrialising while gaining in productivity. The Bangladesh economy is in transition to industrial production and experiencing a sharp fall in the share of agriculture (or primary production) without experiencing a commensurate rise in secondary (manufacturing)-sector productivity. This is central to falling into the 'middle-income trap'.
A major concern relates to Bangladesh's chance of developing beyond the so-called 'middle-income trap'. This relates to a situation in which middle-income countries fail to progress further to high-income economies since they fail to shift their growth model towards more specialisation in production and employment, greater reliance on innovation, and more emphasis on ability to shape new products and processes. Over the past half a century, many countries have developed rapidly into middle-income status, but far fewer have gone on to the high-income status. Of the 101 middle-income economies in 1960, only 13 made it to high-income status by 2008.
Development economics literature offers several plausible explanations for a middle-income trap or slowdown. The first is rising labour costs after the economy reaches the 'Lewis turning point'. The second is the exhaustion of the catch-up effect. After an economy reaches the middle-income status, marginal returns to capital accumulation diminishes rapidly so further labour- productivity growth has to rely more on technological progress.
However, with industrialisation progressing to the technological frontier, most of the 'low-hanging fruits' get picked up; and fewer technologies remain to be adopted. Since low-cost labour and easy technology adoption are the main drivers that propel the growth of low-income economies such as Bangladesh, the disappearance of these drivers may cause significant slowdown if new engines of growth are not identified, especially in technological innovation and creative business models. The loss of these drivers is further aggravated through international links, which prevail in the globalised world.
Even if there are no trade barriers or frictions, the Balassa-Samuelson effect may operate such that the fast-growing country's real exchange rate rises, either via faster domestic inflation or nominal exchange-rate appreciation or both. This reduces the middle-income country's export competitiveness to slow down the export-led growth.
There are also social and environmental factors that may contribute to the middle-income country slowdown. The inverted-U Kuznets curve suggests that in the early stage of industrialisation, the distribution of income tends to worsen before it eventually improves at a later stage. Although empirical evidence on Kuznets curve exists in some historical cases, but it remains elusive in others. But the hypothesis fits well with Lewis model's implication on changes of income distribution before and after the economy reaches the Lewis turning point. The plausible scenario of rising social inequality through the early stage of industrialisation may pave the way to a period of social unrest, political instability, and economic slowdown.
The environmental Kuznets curve presents an inverted-U relationship between the level of per-capita income and the level of environmental pollution. Although there exist some exceptions in cases like greenhouse emissions, most environmental pollutants, such as suspended particulate matter, sulfur dioxide, sewage etc have followed the projection of the curve. The logic behind the curve suggests that opportunity costs of pollution abatement are too high to be affordable when industrialisation starts. When income reaches a certain level, people care about pollution more seriously and take steps to reduce it. When resources are diverted to clean up the pollutants, GDP-measured growth often has to slow down.
In the case of Bangladesh, many of the plausible causes of middle-income slowdown may be compounded by reality. For instance, the impact of Lewis turning point is likely to be intensified by the country's rapid demographic transition. The arrival of a fast-aging society bodes badly for the future of the country's social security burden and productivity growth. In addition, income inequality is rising-the Gini coefficient increased from around 0.40 in the early 1990s to over 0.48 in 2016.
Several policy issues are important for Bangladesh in the context of moving beyond the middle-income trap.
First, the fiscal capacity of the government is a key to ushering in a successful transition. Ultimately, fiscal capabilities are the ultimate determinants that define the quality and level of public goods that the government could provide to sustain the country's catching-up progress in future.
Secondly, the trends and problems of the country's financial market show that the dominance of the state-owned financial enterprises distorts these markets and these distortions contribute significantly to the risks of stumbling on a middle-income trap. The markets need more freedom to act without these distortions so that a Schumpeterian process of 'creative destruction' can be set in motion and private entrepreneurship can play a greater role to promote productivity growth.
Thirdly, as Bangladesh moves from lower-middle-income to upper-middle-income status, the demand for urban housing is likely to surge in the backdrop of massive urbanisation. How this housing- market boom affects household savings may have important implications on national savings, the loanable fund market, and consequently the economy's growth trends.
The process of industrial upgrading that Bangladesh needs to undergo as it enters the MIC stage needs to shift the economy from labour-intensive to technology-intensive production, driving up wages and driving down competitiveness. In the process, Bangladesh faces two constraints in properly mobilising technical skills to increase productivity. The first is that the growth in industrial production is spurred, in most cases, by an influx of small and medium enterprises which decrease overall productivity. These firms are not sufficient to drive growth in technical skills. Unless this is properly resolved, Bangladesh may experience productivity-reducing structural change, where labour moves to activities with lower productivity. The second reason is that a newly industrialising middle-income Bangladesh could be outpaced by regional powerhouses such as China and India. Both China and India, for example, absorbs a large portion of cheap labour-intensive industry, creating a barrier to entry by its low wages and scale, even though, in some cases, regional powerhouses may pull up other neighbouring countries.
Bangladesh, as a newly graduating MIC, may initially benefit from factor accumulation in the secondary sector, which drives growth as did in South Korea, Nigeria, and Egypt in the 1960s and 1970s. However, growth in industry is not sustainable without gains in total factor productivity. For example, South Korea's attention to productivity growth through its policies and institutions enabled it to sustain productivity growth. South Korea's productivity-specific institutions and policy focus provide useful policy lessons for Bangladesh which is starting to experience rapidly increasing industrial production and rising wages.
For Bangladesh, one important challenge to competitiveness is in establishing suitable institutions for industrial policy. In the past, at lower levels of industrialisation, gains in economic growth could be experienced by liberalising trade and safeguarding macroeconomic balances. Institutions did not require high importance. Growth in Bangladesh at early stages of industrialisation has, therefore, taken place in the absence of properly-functioning institutions.
However, institutions for industrial policy are important for a middle-income Bangladesh for three important reasons: (i) adjusting production across various sectors to learn what is profitable and feasible, which requires support from the government (ii) managing investment and growth in the economy with expanding secondary-sector production and lacking policy coordination among stakeholders and (iii) ensuring an efficient and equitable distribution of public inputs in the form of infrastructure, legislation, and research and development.
Middle-income countries that have seen great successes in industrial policy are also seen to have established effective institutions at the same time as they have carried out economic liberalisation. This suggests the importance of institutional alignment in tandem with economic liberalisation for MICs. The ability of the state to effectively participate in coordinating economic activity presents another important challenge to middle-income Bangladesh. Middle-income economies are especially susceptible to both falling into low equilibriums in sector productivity and inability to mobilise investment and entrepreneurial enterprises. This is because the MICs with a rising skilled labour force, but insufficient capital endowments, are not able to properly invest in and profit from modern sector production. The state may thus have to play a central role in encouraging economic growth, especially in negotiating market and coordination failures in Bangladesh. However, the policies for the productive sector aimed primarily at correcting market failures should not be piecemeal, non-transparent and not well-coordinated. More importantly, they should focus sufficiently on accumulation of technological capabilities, which allows for broad-based structural change towards higher value-added activities and is therefore the driving force behind sustained productivity growth. It is seen that successful state attempts at coordinating economic activity have mobilised capital and investments efficiently.
Bangladesh's transition to the UMIC status also faces the challenges in integrating economic activity since Bangladesh needs to establish economies of scale for its export industries and develop a wide variety of industries having scale and competitiveness. Firstly, there has to be vertical integration-to have control over supply chains and intermediary goods to reduce production costs and ensure supply of parts. Secondly, there is a need for spatial integration to benefit from economies of agglomeration. Finally, regional integration may be necessary to fully benefit from technical assistance and access to capital markets in the region.
Further, a key advantage of such integration for Bangladesh will be to facilitate the dynamic specialisation of trade and 'trade fragmentation' for developing niche local advantages to attract specific types of production in intermediary goods and allow the country's micro, small and medium enterprises (MSMEs) to get involved in regional production networks and upgrade their value added in production.
Bangladesh's success in moving up the global production chains also requires facilitating domestic policies, such as spatial integration. One way to achieve this is through industrial-park planning and development. For the purpose, the government needs to take the responsibility of construction, location and functioning of the parks. This will help streamline foreign and domestic investments and technology transfers can be made easier and the needs of industries adjusting to rapid urbanisation could be taken into account.
Thus, proper integration of economic activity is a useful tool when implemented in tandem with new industrial growth policies of the middle-income transition.
Another important challenge for upper-middle-income transition of Bangladesh is increasing innovation. Although wage increases may not harm productivity if accompanied by increases in labour efficiency or overall efficiency of production, limited innovation, technical change and technological adoption may rapidly exhaust productivity gains from factor accumulation. In order to sustainably increase productivity and competitiveness, gains in innovation are required.
For becoming a successful middle-income country, three features are important for Bangladesh: (i) ability of a significant share of local firms to adapt technological knowledge from more advanced countries to the enterprise and country-specific contexts (ii) transition of transnational corporation (TNC) affiliates from the assembly of labour-intensive, low-tech products towards production in medium-and high-tech products and (iii) emergence of skills training programmes and growing/high enrolments at the secondary-school level for building key social capabilities.
There are two major obstacles to achieving more innovation in Bangladesh. The first is the very limited spending on research and development (R&D). Higher innovation is correlated to higher growth. Low public spending on R&D and a low share of R&D spending by the private sector adversely affect innovation. The second is the lack of institutional capacity to absorb the existing technology and human capital that contributes to higher innovation. This includes the inability to guarantee a job market to accept a higher-educated population, quality institutions for research and higher education, and collaboration between public and private sectors.
In the above context, the South Korean experience during its middle-income period provides several valuable insights. The first is in its use of economic and financial mechanisms to boost investment and direct production. The state initially offered credit subsidies and tax incentives to private sector, directing public investment into enterprises focusing on modern- sector production and exports. The state also subsidised specialised education, technology and innovation initiatives tailored to private-sector needs.
Currently, Bangladesh is struggling to properly mobilise innovations. According to the Global Innovation Index 2018, published annually by Cornell University and the World Intellectual Property Organisation (WIPO), Bangladesh is ranked 116th, the lowest in South Asia. Bangladesh's R&D expenditure is the lowest in the region and the majority of the amount is spent by the government.
Bangladesh's science and technology policies are not integrated with its education policies and have very limited interaction between its institutions of higher learning and enterprises. The Bangladesh example highlights both the potential for economic gains via primary-sector innovation and the constraints imposed by a lack of private-sector involvement in R&D.
Key policies for upper-middle- income transition: The above shows a number of basic challenges that deserve well-articulated policies for ensuring a relatively smooth transition of Bangladesh to the UMI status.
One major challenge relates to economic and financial stability. In addition to domestic determinants, these are related to global and regional financial flows and the rising openness of the country's markets and trade regimes.
Bangladesh needs to design specific macroeconomic mechanisms and tools to avoid crises, and recover from crises during its upper-middle-income journey. There are also challenges to economic growth, in which the planning and implementing role of both the public and private sectors is important. The country needs to successfully navigate the relationship between the public and private sectors in overcoming the challenges to growth.
Also, challenges to social equity have particular dimensions in Bangladesh, and the country's approach to the problems of poverty and income inequality and access to social services needs to shape an effective social-welfare regime. Environmental challenges are also keys to understanding and managing sustainable future growth for Bangladesh. Both environmental and social inclusiveness needs appropriate financing along with innovative strategies. These challenges should comprehend the crucial role of demography and urbanisation.
Furthermore, adopting policies for Bangladesh's UMI journey is not a simple two-step matter of identifying the 'correct' policies and adapting these to Bangladesh context. More consideration needs to be given to the policy-formulation process (the 'how') and to the fuller understanding of the direction that the country is taking for development(the 'why').
The policy agenda need also to highlight the interconnectedness of the above issues and the importance of sequencing in tackling them. The traditional sequencing is to provide overriding priority to industrial growth, followed sequentially by efforts to rescue and prevent crises, promote equality and welfare, and finally alleviate climate change and environmental degradation. Also, the preference for addressing inequity is not by radical redistribution policies, but mainly by social protection measures. The real challenge for Bangladesh is to find a model that can tackle all the above-mentioned issues within a short period of time without incurring serious adverse effects that fit with the country's multiple goals.
For an UMI Bangladesh, one critical strategy for reducing inequalities is that of ensuring universal access to good-quality basic goods and services. This can be seen as part of a 'social protection floor' – an integrated set of social policies designed to guarantee income security and access to essential social services for all, paying particular attention to the vulnerable groups and protecting and empowering people across the lifecycle.
In the above context, it is important to recognise that the growth of social assistance has important implications for the working of the labour market and evolution of welfare institutions. Labour-supply responses to social- assistance transfers are broadly positive. Human development- focused programmes targeting children's schooling mostly reduce child labour, while social pensions reduce the labour supply of elders. Social-assistance programmes can facilitate a welfare improving re-allocation of household productive resources. A guaranteed minimum income can facilitate job search, labour migration, and improve labour earnings, but the effects are highly dependent on household conditions. The growth of social assistance will also shape in important ways the evolution of welfare institutions.
Social-assistance growth is effective in supporting the inclusion of informal and low-income groups within social-protection systems. For the financial sector, an important priority is to ensure that all banks (and NBFIs) are strong and healthy. It is well-recognised that an economic crisis that includes a banking crisis usually has a more severe and prolonged impact on the real sector of the economy. An unhealthy banking industry also tends to weaken the determination of policymakers to implement a consistent macroeconomic policy when these policies are most needed. As a result, an unhealthy banking industry tends to exacerbate macroeconomic imbalances and solidify the foundations for a larger financial crisis.
Accordingly, the government needs to develop stronger regulatory and supervisory frameworks for the banking industry and continuously enhance the frameworks so as to make them in line with the international best practices. Another important financial policy is to implement a counter-cyclical capital buffer. This would reduce the pro-cyclicality of credit growth over the business cycles, hence promoting moderation of economic cycles. It is also necessary to ensure that the government's medium-to long-term fiscal posture is solid. A weak fiscal posture projects inconsistency of macroeconomic policy and a credibility gap which severely lowers government's ability to consolidate private supports for reform.
In addition, it is important to manage the pace of liberalisation of the financial markets. While introducing more financial innovations into the financial markets will add to the vibrancy of trading activities and improve liquidity, this course of action would also increase the interconnectivity of domestic financial market with the global financial market, particularly with markets in mature economies, and attract more speculative traders. As such, macro-financial policymakers need to carefully weigh in on the balance between advantages and disadvantages of such policy direction.
Moreover, policymakers need to complement the implementation of stability-oriented monetary policy with steps to further strengthen the regulatory, supervisory, and monitoring frameworks of the financial system. The overriding aim should be to prevent excessive leveraging (risk taking behaviour) that may compromise the state of financial stability. The promotion of market discipline and injection of a reasonable dose of conservatism through strong regulations are key factors in ensuring that financial markets do not develop into a shock- amplifying factor for the real side of the Bangladesh economy and hence a nullifying factor on the pace of poverty reduction.
Bangladesh's priority would be to implement a consistent macroeconomic policy framework with multiple instruments, including the traditional market-based interest- rate instrument and administrative measures such as statutory reserves requirement, for absorbing the excess liquidity generated by the capital inflows. This is particularly important at the initial stage of Bangladesh's financial development. Towards this end, the need is to accelerate the development of domestic capital markets, with a particular attention to the market for government bonds, by promoting a more liquid market for local-currency government bonds and a well-functioning money market. These would help increase the effectiveness of the implementation of a market-based monetary policy. This may be followed by the use of fully sterilised foreign-exchange market interventions, to limit the impact of real exchange-rate appreciation on economic growth during episodes of large capital inflows. In other words, as Bangladesh wants to accumulate foreign-exchange reserves, it needs to fortify itself with self-insurance against the adverse impact of volatile capital flows. But if this measure is taken, in addition to full sterilisation, Bangladesh needs also to expedite real-sector reform, for real competitiveness is an outcome of value added and not of prices.
In this context, Bangladesh needs to implement measures to strengthen the capacity of public institutions in planning, implementing and monitoring structural reforms. This would help remove a large portion of impediments to a more balanced and higher long-run economic growth.
Moving beyond the middle-income trap: The concept of the middle-income challenge, more widely known as the middle-income trap, is based on a well-known stylised fact. Low-income countries can grow rapidly and graduate to middle-income one but then find it difficult to sustain rapid growth after they reach middle-income status. A justification for this belief is the assumption that economic growth intrinsically slows down when a country graduates from low to middle income. An alternative view is that growth slowdowns in countries reaching middle-income status may sometimes be due to poor policies rather than something intrinsic or inherent to the process of economic growth.
Nevertheless, there are intuitive reasons for thinking that growth may slow down as countries reach middle-income status. The easy gains from shifting workers from low-productivity agriculture to higher-productivity manufacturing end once the pool of underemployed rural labour is drained. Marginal returns on capital may decline as an economy accumulates a larger capital stock.
As countries approach the global technology frontier, they must move up the technology ladder and develop new technology on their own rather than relying on advanced technology imported from abroad. The essence of economic growth shifts from deploying more capital, labour, and other inputs-i.e., input accumulation-to using all those inputs more efficiently-i.e., total-factor productivity (TFP) growth. Such a growth pattern contributes significantly to the transition from middle income to high income, and catch-up, human capital, and R&D are significant sources of TFP growth.
Further, measures towards strengthening innovative capacity are important for successfully navigating the transition to high-income status. But growth based on productivity improvement poses new and different challenges-challenges sometimes seen as inherently more difficult-than growth based simply on additional inputs.
Furthermore, as the share of manufacturing in employment and output peaks and gives way to employment and output of services, it may become more difficult to boost productivity, given that capital and technology have traditionally been difficult to apply to the production of services.
Developing a dynamic financial sector: Both theoretical reasoning and empirical evidence suggest that a well-developed financial system plays a positive growth-inducing role in development. For transiting towards an UMI Bangladesh, a developmental approach to financial- sector growth is necessary, while at the same time attending to prudent regulations. The country's progressive financial system must ensure a sound financial structure with varieties of financial products and services, including electronic trading system to trade derivatives in stock exchanges, a carefully outlined series of regulations that govern the market judiciously and allows market participants to contain systemic risks.
The key to financial-sector development in Bangladesh is the reduction of fragmentation in financial markets, so that they gradually set more accurate (and therefore consistent) prices that reflect resource scarcity. The establishment of positive real interest rates is a first step in this direction, providing a base from which the financial system can be developed to produce more refined prices. However, real returns may still experience significant dispersion unless issues such as information asymmetry and high transaction costs-a symptom of poor physical, technical, tax, and regulatory infrastructure-are addressed. The range of price dispersion decreases as the financial system develops.
Development of mechanisms (like effective company and securities industry laws and regulations) to eliminate information asymmetry, creation of new institutions (like credit-rating agencies) to produce higher-quality information, use of technology to improve the processing and dissemination of information (including prices), adoption of efficient business practices, and market organisation in the financial sector, together with deregulation, will facilitate further development over time. Markets for complex financial instruments, like derivatives, that require a sophisticated infrastructure base will emerge as the development process progresses.
Banks are the fulcrum of Bangladesh's financial system, but, over time, the relative importance of financial markets for instruments, like bonds, equity and commercial bills, will rise. Financial-sector deregulation is an integral part of a wider set of economic reforms. Elimination of centralised controls over prices, resource distribution, and trade flows and the freeing of nominal interest rates and exchange rates fundamentally alter the economic and financial risk exposures of financial institutions and companies, generating a demand for effective risk- management products that cover liquidity and price risk. Only advanced financial systems have the infrastructure to provide them.
These risk-management products also reduce price dispersion by linking markets across space and time.The development of the country's capital and equity markets will occur only as a part of a comprehensive endeavour that addresses all the factors that affect the profitability and attractiveness of private enterprises. The challenge is to ensure a delicate balance between a system that assures adequate protection of the investors and one that does not deter market growth.
For initiating a successful journey, Bangladesh should not wait for the market to bring development. For instance, since market outcomes of human capital are likely to be sub-optimal, a strong justification exists for state intervention. The need is to have 'smart' interventions. Instead of the top-down approach, the 'developmental state' approach is needed which uses 'market-following' policies, such as supporting the availability of skilled labour to attract enterprises towards greater productivity and value addition.
The developmental state paradigm holds that as an economy develops and its factor endowment becomes increasingly capital-and skilled-labour-intensive, development demands a 'comparative advantage following' strategy of government support for structural transformation. An economy's specific factor endowment determines its optimal industrial structure, and each industrial structure demands a particular level of tangible and intangible infrastructure, from transport to human capital. Bangladesh needs to bring rapid structural transformation by emphasising human capital-focused strategies, skill development, and progressively higher value-added activities. The focus will have to be on upgrading the skills of the workforce and incentivising enterprises to invest in their own workers. A pre-condition for the above is to ensure strong public institutions so that the government can address the 'government failures' before it can fix the 'market failures'.
In the development process, one key issue for Bangladesh would be to introduce 'triparty'-institutionalised cooperation of business, labour, and government on economic issues – to help policymakers acquire the inputs for informed decisionmaking and help build consensus. The strategy would be to advance in a planned way from labour-intensive industry to capital-intensive industry and finally to a knowledge-intensive economy that includes research, services, and high-end manufacturing. In the Bangladesh context, investments in human capital can drive development for which the need is to ensure a combination of public investment, incentives for private investment, and close coordination with business and labour. This can rapidly upgrade skills and productivity; and ultimately the standard of living of the people. However, rising inequality may pose a threat to Bangladesh's future development journey. The country's Gini coefficient of income and other measures of inequality are steadily creeping upwards. From a development perspective, the declining share of income going to wages might marginally benefit competitiveness, but this may face diminishing returns and threaten to undermine domestic demand. For ensuring equity, the need would be to recognise vulnerabilities, challenges, and opportunities; and build strong institutions for equitable development.
In this respect, a key challenge is to successfully change the culture and ethos of the education system, finding a balance between rigour and standards and innovation and creativity. The efforts towards skills training can only succeed if employers are able to fairly reward workers and can take advantage of the new skills. A close linking of educational institutions to economic growth trends and skill requirements on the labour market is essential to keep training relevant.
Bangladesh, which has successfully completed the journey from low-income to LMI country, now faces the more perilous journey to the UMI status and then to a high-income country. While the first leg of the journey provides strong grounds for optimism, Bangladesh needs to become more innovative and productive in order to successfully complete the second and the third legs-a journey in which innovation, efficiency and productivity growth and a supportive financial sector would have to play a more pro-active role to bring higher levels of prosperity.
Dr Mustafa K Mujeri is Executive Director, Institute for Inclusive Finance and Development (InM). mujeri48@gmail.com